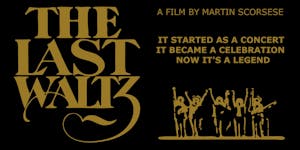 Presented by Sun Valley Resort and Sun Valley Records
The Last Waltz
Join us for a night celebrating the landmark 1976 Farewell concert by The Band, filmed by Martin Scorsese.
"This film should be played loud!"
Those are first words in The Last Waltz, considered to be one of the greatest documentary concert films ever made. Martin Scorsese assembled a team of incredible filmmakers to memorialize the landmark final concert by The Band on November 25, 1976. Held at the Winterland Ballroom in San Francisco and promoted by the legendary Bill Graham, the concert was originally only going to feature the Band. Once it was suggested they add a few old friends such as Bob Dylan to the lineup, the list of performers grew to include a who's who of rock and soul musicians of the era.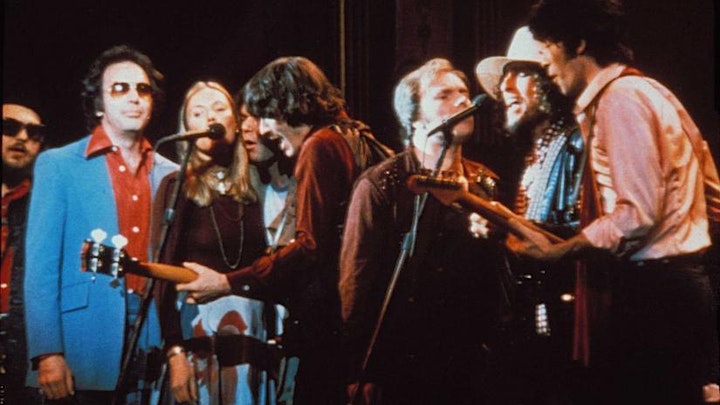 Other notable performers in the movie include Neil Young, Joni Mitchell, Neil Diamond, Eric Clapton, Muddy Waters, Emmylou Harris, Van Morrison, Dr. John, Ringo Star and many more.

The film includes concert footage, studio shoots, and interviews with the band that take a candid look at the life of musicians who have achieved success beyond their wildest dreams and wonder what comes next. Join us as we present this film the way it should be seen and heard, on the big screen, turned up LOUD!!

Sun Valley Records is a collaborative music platform celebrating local music communities and artists. 50% of the proceeds of this film benefit the Sun Valley Records Musician Fund. Learn more about us at www.sunvalleyrecords.com

Venue Information:
Sun Valley Opera House
1 Sun Valley Rd
Sun Valley, ID